Fantasy Book Covers
Leather & Semi Precious Gem Stones
Embellished Fabrics with Antique & Collector Buttons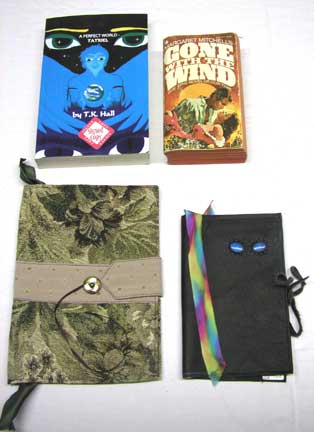 Above: Large and Small books with Sample adjustable Large and Small book covers
The fantasy book trilogy "A Perfect World" will fit in the Large size.
Those who enjoy reading at work or in the public - interested in protecting surfaces? Whether it be Fantasy, Sci Fi, Mystery, Romance, or any other genre, simple or embellished, you'll find protection for them here.
You'll find:
Leather with semi precious gem stones
Fabric embellished with silk, lined, antique or collector button
Natural products from Mother Nature, no plastic
Adjusting from thin to thick books
Signed and numbered by T.K. Hall
Limited number as the fantasy novel trilogy "A Perfect World" takes off.
FREE Shipping!
How we work: click
- Click on style and sizes below for "In Stock" items. -
Get yours today!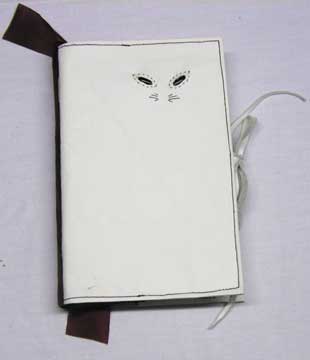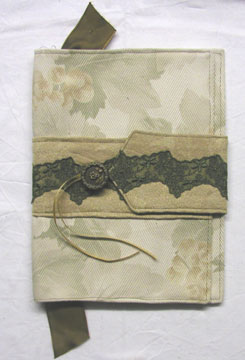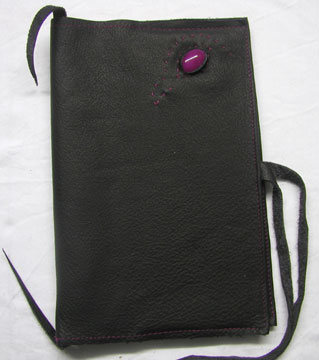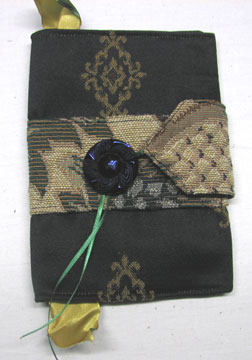 ---
More fantasy book covers, embellished fabric Large
---
If you do not hear from me within 24 hrs of sending the form below, please call the number below to follow up!
*
Contact number: 218-894-1434